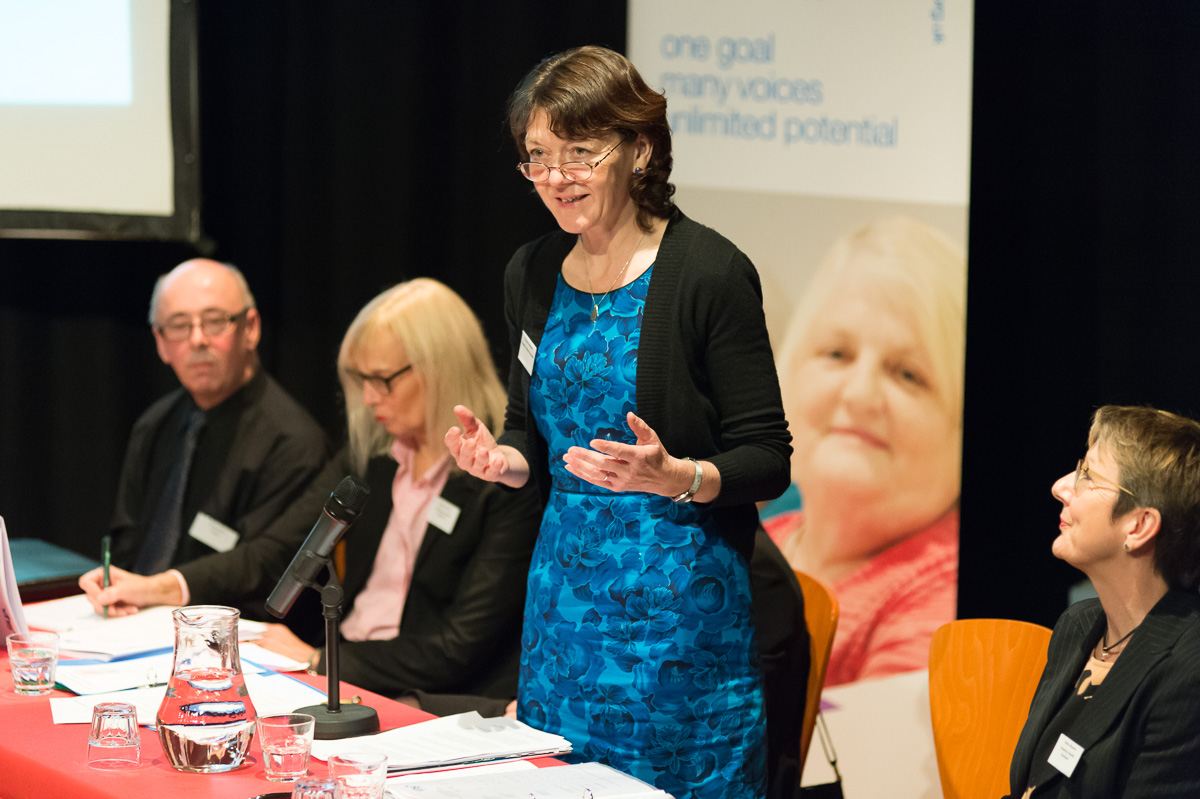 Frances is Chief Executive at Support in Mind Scotland, the national charity that works to improve the wellbeing and quality of life of people affected by serious mental illness, including family members and carers.
Frances joined Support in Mind Scotland in January 2012 and is keen to raise awareness of her organisation's specific expertise in and knowledge of serious mental illness such as schizophrenia and psychosis.
Prior to her current role she was self-employed, supporting voluntary organisations with organisational development and fundraising and before that held a national policy and communications role with Samaritans in Scotland. She has worked in the voluntary sector since 1991 and much of her experience has been working with carers and people with disabilities.  She describes her current role as the most challenging but satisfying of all, as the people her organisation supports are amongst the most excluded in Scotland's communities. Developing new services to expand that support is the driving force of everything Support in Mind Scotland does.
Frances has been a VHS Board member since 2012 and our Treasurer since 2013.