VHS Extraordinary General Meeting
28/02/2019 @ 1:00 pm

-

3:15 pm
Event Navigation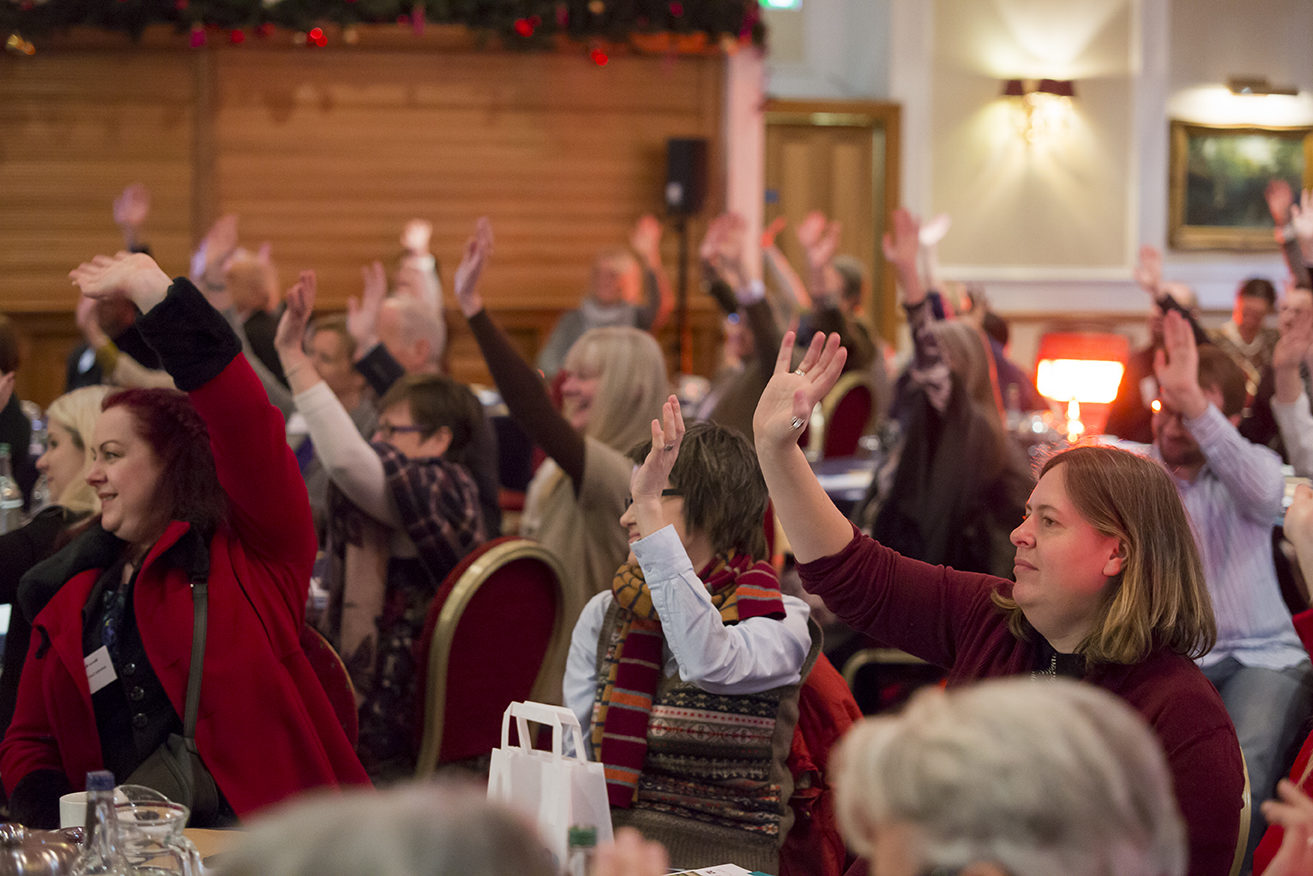 VHS MEMBERS ARE WARMLY INVITED TO AN EXTRAORDINARY GENERAL MEETING
Thursday 28 February 2019, 13.00 to 15.15
A free event for all VHS Members. Includes a networking lunch, Extraordinary General Meeting and a session where our two speakers, Paul Okroj and Gina Alexander, will explore rights, equalities and people's stories.
The purpose of the Extraordinary General Meeting is to ask our Full Members to vote for (or against) the adoption of our proposed new constitution, which includes revised charitable purposes. A copy of the proposed Articles of Association and further information about the changes are available along with the proxy voting form below.  Contact VHS to check whether you are a Full Member or to send your apologies if you are unable to attend.
VHS EGM AGENDA & EXPLANATORY NOTES
VHS ARTICLES OF ASSOCIATION (PROPOSED 28 02 19)
VHS EGM 28 02 19 PROXY VOTING FORM
Agenda
1.00 pm         Networking Lunch
1.30 pm         Extraordinary General Meeting begins
Welcome and opening remarks
To note apologies for absence and any Full Member being represented by proxy
To explain the purpose of the meeting
To propose the approval of new Articles of Association by Special Resolution and invite Full Members to vote for or against by a show of hands
Any other competent business and conclusion of formal business.
 2.00 pm      Presentations, followed by questions and discussion
Universal and equal rights to rehabilitation
Paul Okroj OBE, Head of Volunteering, Chest Heart and Stroke Scotland
The power of people's stories to affect health and social care
Gina Alexander, Director, Care Opinion Scotland
3.15 pm        Event concludes
Please get in touch with Alison.crofts@vhscotland.org.uk if you have any questions.
We look forward to seeing you on Thursday 28 February 2019.