Tackling inequality through breaking the link between smoking and poverty
29/02/2016 @ 1:30 pm

-

4:00 pm
Event Navigation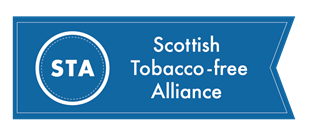 What can be done to help reduce the burden of tobacco on our low income communities?
 The Scottish Tobacco-free Alliance (STA) invites you to an afternoon seminar on Monday 29th of February in order to examine this important sticking point to delivering reduced health inequality.
As you will know, smoking rates in the most deprived communities are four times higher than in the richest. Almost half of adults who are permanently sick or disabled, or who are unemployed and seeking work, smoke tobacco. Smoking rates are particularly high amongst people with mental health issues, the prison population and children in care.
Crucially, in every one of these groups most of those who smoke say that they want to stop. So the health, social and economic inequality caused by smoking is not about lifestyle choice but about people affected by social and economic factors which push some groups to smoke and make it more difficult for them to act on their desire to stop.
Professor Amanda Amos from University of Edinburgh Centre for Population Health Sciences has agreed to give an overview of the factors which lead to higher smoking levels in low-income households and the inequality this causes, and Frances Thirlway from University of Durham will give an insight into the part played by tobacco in low income communities and the extent to which current health messaging has influenced behaviour change amongst individuals experiencing poverty.
The seminar will then be open for discussion as to how best to encourage and support quitting in low income communities served by community owned assets, foodbanks and agencies tasked with making life better through self-improvement and self-advocacy.
If you have pondered the dilemma of how to support people out of poverty without putting vital trust or progress at risk, you will find this seminar of real interest and can help build the consensus needed to really get to grips with this major contributor to health inequality and community impoverishment.
Please consider attending or engaging a colleague to attend on behalf of your organisation.
To register please email Clair Kirkwood: ckirkwood@ashscotland.org.uk
For more information click here.